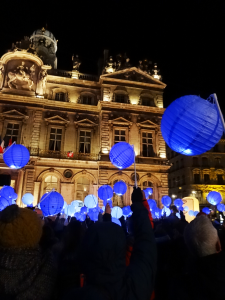 Vision Systems participated in the 4th edition of "La Marche des Lumières" (the walk of lights) on November 25, 2017, a 4km charity night walk organized in support of cancer research conducted at the Centre Léon Bérard, center of Lyon and French Rhône-Alpes region for the fight against cancer. Each participating employee has taken up the challenge of collecting at least 100 € of donations handed over to the Centre Léon Bérard.
"We would like to thank everyone in Vision Systems each in their own way to the success of the Marche des Lumières . Thanks to everyone's donation as well as that of Vision Systems, we raised 7,000 € and won the award for the biggest mobilization in a company. This surge of solidarity is part of one of the Group's values, which is of great importance to us.
The Direction"
—
Vision Systems a participé à la 4ème édition de la Marche des Lumières le 25 novembre 2017, marche nocturne solidaire de 4km organisée au profit de la recherche sur le cancer menée au Centre Léon Bérard, Centre de Lutte contre le cancer de Lyon et Rhône-Alpes. Chaque salarié inscrit a relevé le challenge de récolter au moins 100€ de dons qui ont été reversés au Centre Léon Bérard.
"Nous tenons à remercier toutes les personnes qui se sont mobilisées et ont contribué chacune à leur manière à la réussite de la Marche des Lumières au sein de Vision Systems. Grâce aux dons de chacun, et à l'abondement de Vision Systems, nous avons collecté 7000€ et avons obtenu le prix de la plus grande mobilisation en entreprise. Cet élan de solidarité est le reflet d'une des valeurs du Groupe, importante à nos yeux.
La Direction Générale"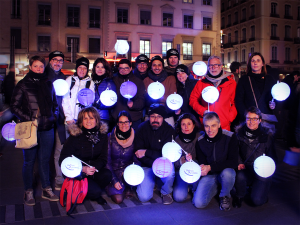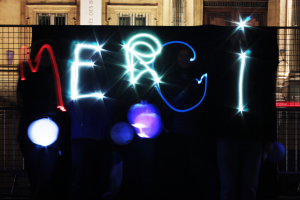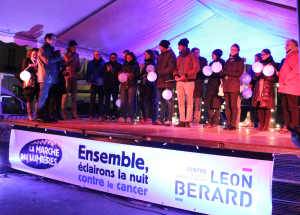 Copyright © AdelineV38