Press releases and articles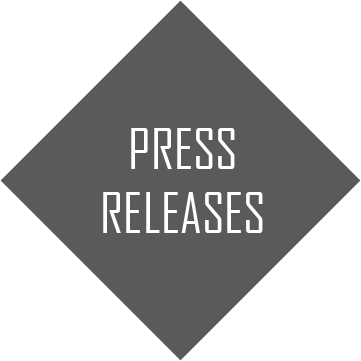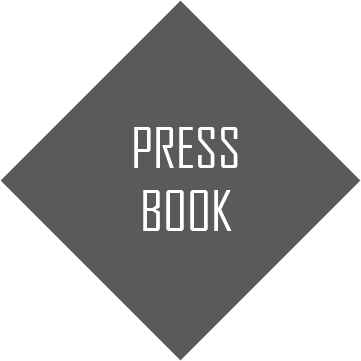 Let's meet at Aircraft Interiors 2023!
We will be present at Aircraft Interiors Expo 2023 from 6 – 8 June in Hamburg, Germany.
Meet the Vision Systems' team on our booth 6E120, Hall B6, and discover how our premium shading and ambiance management solutions can help you take passenger experience to the next level.
Schedule a meeting with one of our experts
Register here to attend the tradeshow.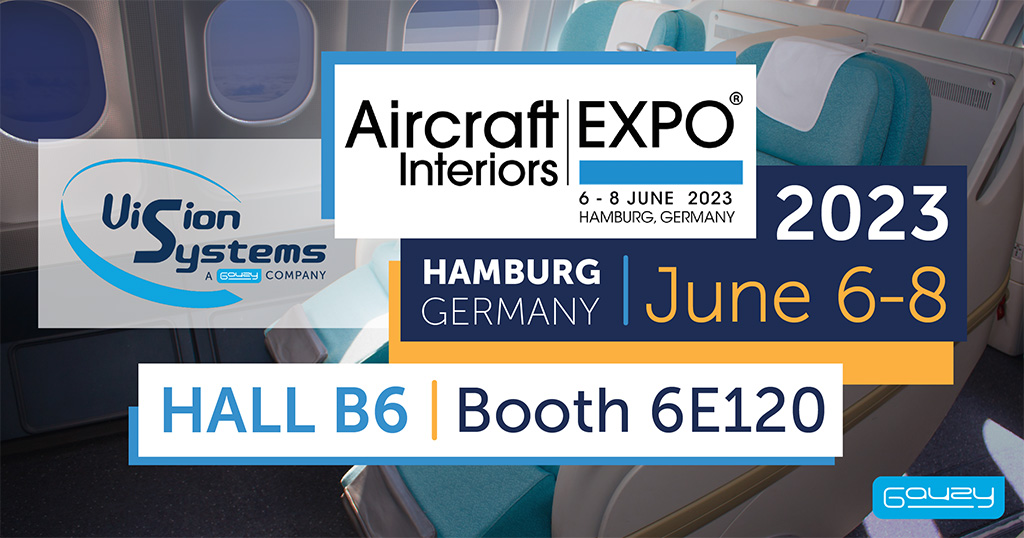 🚁 Clean Sky 2 : we are ready to deliver!
Imminent delivery of our solutions for the European Research Programme 'Clean Sky 2'
Vision Systems takes part in Clean Sky 2 European research programme in partnership with Airbus Helicopters to develop RACER (Rapid And Cost-Effective Rotorcraft) through the cLEvER project (Lightweight and rEliable Emergency exits and cabin footstep for fast
Rotorcraft).
This demonstrator will incorporate a host of innovative features and will be optimised for a cruise speed of more than 400 km/h. It will aim at achieving the best trade-off between speed, cost-efficiency, sustainability and mission performance.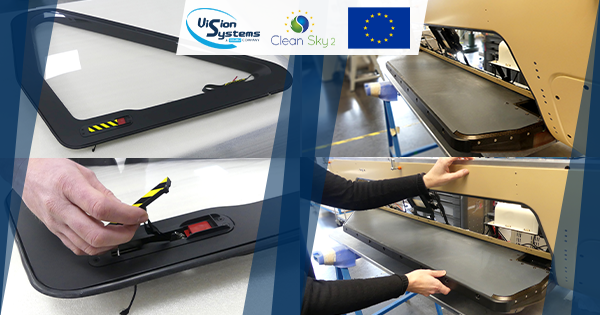 We are now ready to deliver Airbus our composite jettisonable windows and motorized footstep that can fold down and up back into the structure of the rotorcraft in flight.
These innovative solutions proposed by Vision Systems based on our expertise in composite and mechatronics, are fully in line with the Clean Sky 2 approach, particularly in terms of optical and acoustic quality, strength, lightness, operational efficiency and safety.
We are very proud to be so lucky to take part in this project!

This project has received funding from the Clean Sky 2 Joint Undertaking under the Union's Horizon 2020 research and innovation programme under grant agreement N°785407
🇫🇷 FRANCE RELANCE
Vision Systems Group is happy to report that its "Cabin Solar Protection" project (BU Vision Systems) and "Safe-Vision" project (BU Safety Tech) will benefit from aeronautic and automotive modernization funds of the Government Recovery Plan!
This financial help will allow Vision Systems to develop its production tool in order to produce new generation shading systems and Safety Tech to develop and modernize its production tool in order to industrialize its camera monitoring and advanced driver assistance systems and continue to lead the way to smarter mobility with innovative solutions.