The racer team recently celebrated a major milestone. The aircraft successfully completed its "POWER ON" test, firing up all systems to conduct initial functional checks.

Vision Systems takes part in Clean Sky 2 European research programme in partnership with Airbus Helicopters to develop RACER (Rapid And Cost-Effective Rotorcraft) through the cLEvER project (Lightweight and rEliable Emergency exits and cabin footstep for fast
Rotorcraft).
This demonstrator incorporates a host of innovative features and will be optimised for a cruise speed of more than 400 km/h. It will aim at achieving the best trade-off between speed, cost-efficiency, sustainability and mission performance.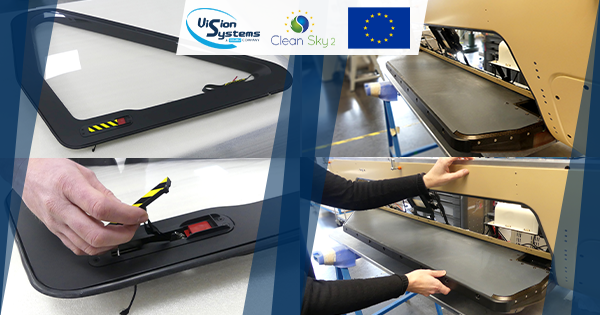 Vision Systems provides its composite jettisonable windows and motorized footstep that can fold down and up back into the structure of the rotorcraft in flight.
These innovative solutions proposed by Vision Systems based on our expertise in composite and mechatronics, are fully in line with the Clean Sky 2 approach, particularly in terms of optical and acoustic quality, strength, lightness, operational efficiency and safety.
We are very proud to be so lucky to take part in this project!

This project has received funding from the Clean Sky 2 Joint Undertaking under the Union's Horizon 2020 research and innovation programme under grant agreement N°785407